Save the date, the 2nd Annual Oak Cliff Blessing of the Animals is October 2nd!
Brought to you by the Oak Cliff Animal Initiative, Tyler Street United Methodist Church,  the SPCA of Texas, Gypsy Dog Ops, and YOUR NAME HERE (our sponsor list is growing daily) our event is a community wide blessing of the animals designed to promote animal welfare and responsible pet ownership throughout our Oak Cliff communities.
Hosted by Tyler Street United Methodist Church (TSUMC), this year's event will be held on Sunday, October  2nd
WHAT IS IT?
On Tuesday, October 4th, people all over the world celebrate the feast day of the Patron Saint of Animals, Saint Francis of Assisi. St. Francis loved all God's creatures and followed God's example of kindness, mercy, compassion, and love for all creation.
In our modern world, man has domesticated cats and dogs to serve and to love them. In return, man is responsible for that which he tamed. As we bring our communities together to bless our animals, we also have planned a fun filled day with activities, veterinary services, and information that teaches us how to be good stewards of our companion animals.
By promoting good stewardship of our companion animals, by valuing their contribution to our happiness and wellbeing, by celebrating how our pets serve us, by promoting a spay and neuter culture in our neighborhoods, and providing access to spay, neuter, microchips and vaccination services, we will make our own families and communities safer. We will help keep our pets from wandering away and getting lost or injured on the streets, and we will benefit from the lifetime of unconditional love our pets give back to us.
As we care for, and bless our animals on Sunday, October 2nd, we will celebrate all that our companion animals bring to our lives:
Pets improve our health and extend our lifespans as people with dogs generally get more exercise and pets help lower blood pressure and lessen anxiety.
Kids that grow up around pets have stronger immune systems.
A loved dog can also be a great crime deterrent. Owning a dog is part of what the police department calls "target hardening"; dogs make your home less desirable to criminals.
Dogs encourage us to be more social in general, and especially with other pet lovers. They even help single people gets dates – who wouldn't talk to someone with an adorable dog!
Most of all, dogs and cats will warm the bed for you, they are always happy to see you, and they are always ready to give unconditional love.
WHO CAN PARTICIPATE IN THE BLESSING OF THE ANIMALS?
The Blessing of the Animals is open to all people and all denominations. It is a community event celebrating and blessing our companion animals. Since part of the responsibility of owning a companion animal is keeping them healthy, providing them shelter and love, and keeping them safe, the event will also connect community pet owners and pet services.
FREE STUFF
Anyone living in the zip codes 75208 or living in one of the 31 listed Oak Cliff neighborhoods can participate in free services (map below). If you can afford to pay something for the services provided, please donate what you can when services are rendered on event day. Donating what you can allows funding to be available for those that truly need it. If you can't donate, don't worry – it's free!
Attached is a map of the eligible areas. If you are not in the eligible areas but are in need of services, reach out to us and we will see if we can help you through another available program.
*These services are not for shelter, rescue, or breeder's animals. Special discounts are available for shelter and rescue groups outside of this event. 

FREE SPAY AND NEUTER SERVICES (you must make an appointment)
The day's event will include a free spay and neuter mash unit for surgeries. Part of being a good steward of a companion animal is to follow the law and spay and neutering your pets. It is our responsibilities as pet owners to keep our families and communities safe and spay and neuter significantly reduces the likelihood that a dog will bite someone in its own family. There are many, many, other benefits to spay or neutering your pet. Here are a few from the ASCPA:
BENEFITS OF SPAY AND NEUTER:
Spaying and neutering dramatically reduces the number of stray animals on the streets. Strays can prey on wildlife, cause car accidents, and scare people, so the reduction is a plus.
There are many health benefits to spaying and neutering your dogs, cats and rabbits!  Spaying a female cat or dog helps prevent uterine infections and breast cancer.  Neutering your male dog or cat prevents testicular cancer, if done before six months of age.
Spaying or neutering will NOT make your pet fat.  Lack of exercise and overfeeding will cause your pet to pack on the extra pounds—not neutering.
Many unneutered pets have aggression problems and often mark their territory with strong-scented urine, which can make the household unbearable. Early neutering can nix aggression.
Dogs and cats can be spayed or neutered as early as 2 months of age.
A spay or neutered dog is still a good watchdog.
Spay and neuter surgeries will be provided to anyone in the 75208 zip code or in the 31 neighborhoods listed on the OOCCL map below. An appointment is required for spay and neuter services. We will be opening up the phones for appointments on September 19th, 2016. The SPCA will take all calls for appointments and they will explain pre and post op instructions when you book your appointment, and they will make a reminder call ahead of the event.
To make an appointment: please call Angie, the SPCA of Texas's Community Pet Program Supervisor to schedule your appointment. If you get her voicemail, your call will be return by the end of the next business day. Calls will be answered in the order that they were received. Please be patient and THANK YOU for scheduling an appointment for your pet's free spay or neuter!  Angie: 214-789-0988
Help us spread the word about this amazing free resource. Normally a spay or neuter can cost between $150-$300!! It's totally free through this event! Spaces are limited, so call now. We will also have vouchers on hand and will be keeping a waiting list and will try (no guarantee) to fund everyone on the waiting list.
*These services are not for shelter, rescue, or breeder's animals. Special discounts are available for shelter and rescue groups outside of this event.
FREE VACCINATIONS (walks ups welcome)
Just like when our kids get ready to head back to school, our animals need annual vaccinations too. The law only requires a rabies vaccine, but a good steward and animal lover should vaccinate annually against other diseases that can cause a pet to suffer terribly and die. Parvo and distemper are very common in our area and pets should be vaccinated against these diseases. If you vaccinate your animal at the Blessing of the Animals this year, you can keep your dog on an annual vaccination schedule by bringing your dog back to be blessed and receive their annual vaccines again next year.
Free vaccinations and microchips will be available on a first come first serve basis on event day between 12:30pm-3: 30pm.
We are offering:
DOGS: DHPP + Rabies (Parvo, distemper, hepatitis, adenovirus type 2 and parainfluenza combo)
CATS: FVRP-C + Rabies (Respiratory diseases Feline Viral Rhinotrachetitis, Calicivirus,  Panleukopenia, and Pink Eye (Chlamydia) combo shot)
*These services are not for shelter, rescue, or breeder's animals. Special discounts are available for shelter and rescue groups outside of this event.
FREE MICROCHIPPING (walks ups welcome)
Many companion animals are lost and never find their way back home.  Statistics show that 1 pet in 3 gets lost sometime during its life, and without proper ID, 90% never return home! The most important thing you can do to make sure your dog or cat gets home is to microchip your pet. Have your pet micro chipped for free at the Blessing of the Animals.
Micro-chipping is the easiest way to ensure you pet is returned quickly and safely. It really works. Vets and shelters are all equipped and required to scan the dogs and your information will be instantly linked to the dog. It's a one-time investment, and in this case, it's FREE!!! If you love your pet, get them micro-chipped!!!
*These services are not for shelter, rescue, or breeder's animals. Special discounts are available for shelter and rescue groups outside of this event. 
FREE TRAINING TIPS, ACTIVITIES, AND FUN FOR ALL
In addition to the actual blessing of the animals and the free pet services, there will be demonstrations by dog trainers and the Dallas Police K-9 unit, the SPCA of Texas will help teach kids how to safely interact with their pets, how to greet a dog, and all about doggie body language. Smart Dog Dallas will be giving free training tips and tricks, we'll have a pooch parade, food, music, and more! A fun day for the entire family.
We'll continue to update the website as we add  sponsors, vendors, and demonstrations participating in the big day.
VOLUNTEER OPPORTUNITIES 
We have lots of need for volunteers.  Come be part of an event and a day that changes our neighborhoods for generations to come.
We will need help with our boots on the ground campaign ahead of the event, help with registration for vaccinations, help with instruction for those in line for services, event day ambassadors, event set up and break down etc. Bi-lingual speakers are a big PLUS!
We'll be posting a sign up genius and a volunteer page with more information soon. Once the sign up page is ready, if you want to volunteer but don't see anything that interests you, give us a shout. It will be a fun day for all!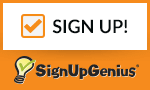 WANT TO BE A SPONSOR OR A VENDOR AT THE EVENT?
Check out our 2016 sponsor page  and contact our Sponsorship Director, Fran Gaconnier <2dogproductions@sbcglobal.com> for more information. So far some of our sponsors, vendors, and demonstrations include:  The Oak Cliff Animal Initiative, Tyler Street United Methodist Church,  The SPCA of Texas, Gypsy Dog Ops, Green Pet, Smart Dog Dallas, Oak Clips, the Dallas Police K-9 Unit, City of Dallas Storm Water Management, City of Dallas Parks and Rec, and more!
DONATIONS
Can't be a sponsor, but want to chip in to help others who need free services? We will take your Starbuck $$ for the day or any amount you want to contribute. Donations to the event can be made via our YouCaring Fundraiser page or through our paypal account / donate button -just put a note that it's for the Blessing of the Animals spay and neuter mash unit.
AND SHARE, SHARE, SHARE – we want everyone to know about this great community event.
EVENT SCHEDULE:
12:30-4:30 PM – Activity areas
12:30-3:30 PM –Vaccination / micro chipping – Walk ups
TBD – Spay and Neuter Animal drop off and pick up  (drop off and pick up time will be given time when appointment is made)
3:00-3:30 PM  – Pooch Parade
4:00-4:15PM – Blessing of the Animals – All activities and booths will shut down during the actual blessing (no activity from approximately 4:00-4:15)
4:30 PM – Event Ends
LOCATION AND PARKING INFORMATION:
We'll be posting parking info as the event gets closer.
Want to check out the pictures from last year's event? Click here
See you there!